South padre Spring Break Clubs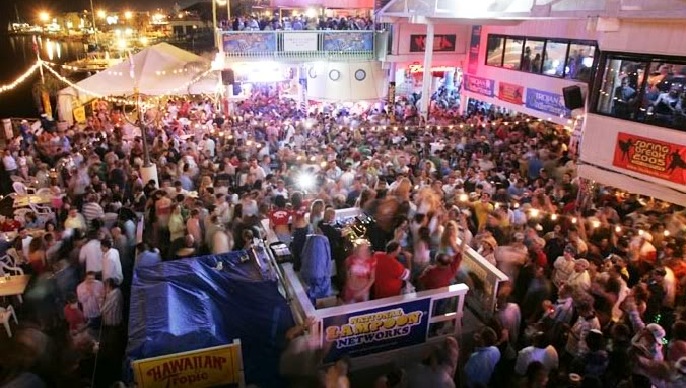 LOUIES BACKYARD
Louies is the largest bayfront nightclub on South Padre and consists of 4 distinct genres on 2 separate, massive floors. The top floor features the locals bar, reserved for SPI locals ONLY and no students. The 2nd area on the 2nd floor is the inside karaoke bar area. The final area on the 2nd floor is the semi enclosed dance floor and bay overlook area. Downstairs is the infamous PADRAGE dance floor all located on a deck over the water so you can dance under the stars.
Located waterfront
Over the bay dance floor under the starts
Massive – crowds over 5000 people
Famous 32 oz. Charlies Cherry or Whammy tropical jumbo drinks
World Class Resident DJs like Dee Jay Silver, DJ Dirty & DJ Daddy Fats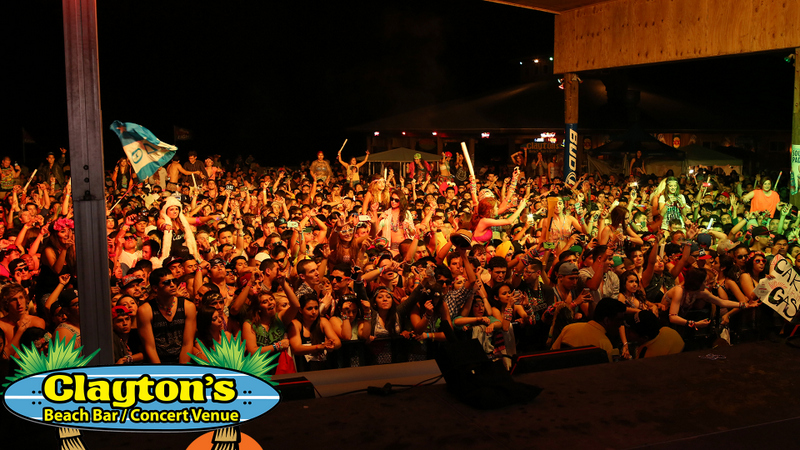 Clayton's Beach Bar
Clayton's Beach Bar is the only true nightclub and concert venue located beachfront on South Padre. By day, Clayton's hosts the largest day time beach bash parties in the world for spring break. By night, this massive venue holds upwards of 7000 people. Clayton's is famous for it's Turbo Coladas which have a 151 floater. South Padre Spring Breaki.com and our affiliates are the only tour operators in spring break that Clayton's works with exclusively.
Home to largest college spring break beach stage in the world
Home to largest day time spring break events in the world
Largest nightclub on South Padre, period holds up to 7000 students
Hosts the majority of our big name DJs and celebrity appearances
Dance beachfront on the deck – Clayton's is only club on the beach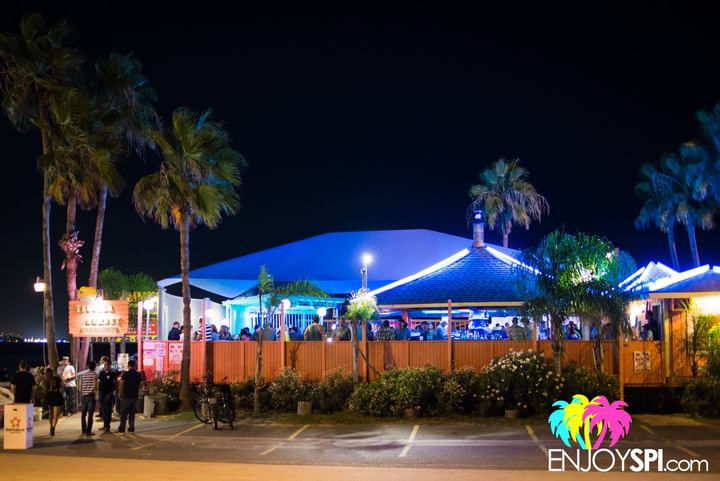 Tequila Sunsets
Tequila Sunsets is newly expanded with nearly twice the space of just a couple years ago. Located directly on the bay, we host a couple of our more intimate event parties there. Jay G that reps the MTV Entourage on spring break hosts the Tuesday night Mardi Gras as well as Mike C from The Real World on Saturday Night for the welcome party. Located in the entertainment district, students comment back it is one of the favorite spots
Bayfront and newly expanded
More intimate, smaller setting makes meeting other easier
Great little stage & DJ Set up
Bar crew and staff here means you'll never wait on a drink
We have the best nights here with Saturday and Tuesday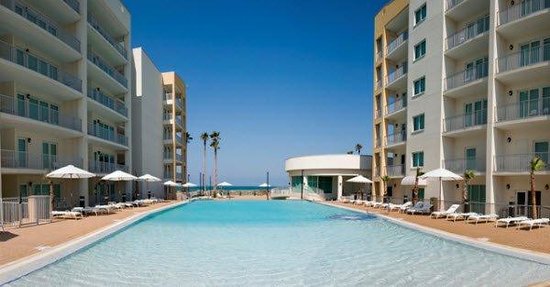 Peninsula Beach Resort
While one may not consider a resort a nightclub and this a typo – we turn Peninsula upside down with our Wednesday Night Infinity @ the Pool Party. Consider this…with every condo on property occupied by college students, combined with 2 infinity pools and a gigantic hot tub PLUS a heated swim up bar AND a massive stage poolside overlooking the ocean….you can see why it is on our club list.
Nicest property on South Padre that accepts students in March
Heated swimming pool with heated swim up bar
Killer drink specials – $3 jager & tequila shots + $2 margaritas + $3 beers
Super easy place to meet people
Why NOT have a pool party at night on tropical South Padre Island?
Our website is extremely proud to work with our the South Padre Spring Break Clubs listed below in conjunction with our travel partners on the Island. These clubs and spring break bars are some of the most famous in the World including Louies Backyard and Clayton's Beach Bar.
South Padre Island is home to many "locals" bars that are also a good time if you want a more quiet laid back experience, such as Kelly's Irish Pub, the Quarterdeck, PadreRitaGrill, The Coral Reef, BOBs Bar on Bay, or Palm Street Pier. Due to the extreme size of our Spring Break Party Package program, we are limited to using only the largest spring break clubs on the Island to hold all participants.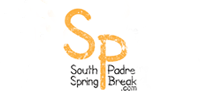 Spring Break South, Texas, USA
© 2017 Spring Break – Spring Break South.
#SOUTHPADRESPRINGBREAK
WHY US?
Our name says it all – we are all about South Padre Spring Break
Based on South Padre Island, book with Locals
Access to the BEST Spring Break Condos and Hotels on SPI
FREE Entry into Louies, Claytons, Tequilas, & more at night
Clayton's Beach Stage is INCLUDED at no extra charge & is BYOB
Our hotel/condo/party packages require just $50/down to book
South Padre Island is BYOB friendly on the beach
Our Condo Pool areas are BYOB – bring your own beverage FREE