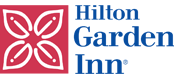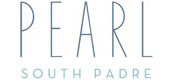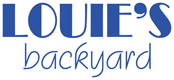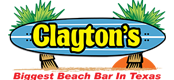 Now booking Spring Break 2023 to South Padre Island
Just $349/per person any week in March
Call 800 821 2176 or email us for more details

BOOK A TRIP
BUY A PARTY PACKAGE

DJ & Concerts Lineup Info
Please add MailChimp API Key in
Settings
Be the first to know as major
Spring Break 2023 concerts announced!
Spring Break South Padre.com invented party package wristbands and schedule for students in March!
Couple our parties, booze cruise and hotel or condo package for the best deal. Daily FREE admittance to Clayton's Spring Break Beach Stage
Want more info?
Fill out this form below
Everything is bigger in Texas, including Spring Break. Our party package gets you FREE cover every night to a different club every night, a party yacht/booze cruise, our Wednesday day pool party + VIP Entrance down the Red Carpet every night. Buy our 2023 Spring Break Party Package for the guaranteed largest parties every single night. Additionally, our Beach Bash at the Spring Break Stage at Clayton's is FREE daily + BYOB. Unlike the padremaniac card, we don't fence off our stage so it is 1000x's bigger!
South Padre Spring Break has a 35 year tradition as the #1 destination in the US. Best known for "Texas Week" when all the Texas universities are on vacation spanning actually 2 weeks, SPI Spring Break symbolizes a true classic break for college students across the US.
Why is South Padre so popular for Spring Break?
Lowest price spring break package on the plant
#1 most people in the USA for spring break
You can drive to Texas. No airfare = money saved
Safest destination for students – NOT Mexico
No passport needed nor hassles
Very tropical, warm weather in March – as far south as Miami
Nicest Gulf Coast beach
Your cell phone and health insurance will work
Huge condos sleep up to 10 people – bring everyone
Beach is legal to drink on/open container friendly on beach
Huge club parties at night plus organized booze cruises
Texas weeks of spring break (middle two weeks) massive. Other weeks still fun
18 to enter clubs and bars, 21 to drink so minors can come too
The majority of people come to SPI Spring Break for 4 or 5 nights, which still leaves them tiome to either recover from the partying before going back to school, or giving them time to still see the parental units during their week off.
South Padre Spring Break has an amazing daily beach party at Clayton's Beach Bar that is free of charge to anyone from 12 noon to 6 pm every day in March. You can bring your own cooler and enjoy DJs and contests like the Wet T Shirt Contest to the Tug O War to the Greek Games
Our site is dedicated to helping you put together an all inclusive spring break deal to So Padre. The packages we feature include a great place to stay that is nearly all students, meals, parties, the booze cruise, and a great pool party one day with insanely fun contests and drink specials like $2 sixteen ounce draft beer and $2 shots.
If you'd like specific pricing info that 100% will not and CANNOT be beat, email us info@springbreaksouthpadre.com with your week of spring break and umber of people and we will promptly get back to you with several options from low cost to down right luxurious as your group wants.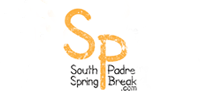 South Padre Island, Texas, USA
© 2017 Spring Break – South Padre Island Spring Break.
#SOUTHPADRESPRINGBREAK
WHY US?
Our name says it all – we are all about South Padre Spring Break
Based on South Padre Island, book with Locals
Access to the BEST Spring Break Condos and Hotels on SPI
FREE Entry into Louies, Claytons, Tequilas, & more at night
Clayton's Beach Stage is INCLUDED at no extra charge & is BYOB
Our hotel/condo/party packages require just $50/down to book
South Padre Island is BYOB friendly on the beach
Our Condo Pool areas are BYOB – bring your own beverage FREE