BUY OUR SPRING BREAK PARTY PACKAGE WRISTBAND
Want in on the guaranteed largest college spring break parties in March on South Padre Island? Look no further – it is our specialty. We have teamed up with Spring Break Party Packages to bring you the best value for a Spring Break Party Package on South Padre Island.
While our great Full Experience Student Packages with a condo or hotel stay have our spring break party package included, you may purchase just the party package wristbands alone right here.
Unlike so called "original party packages" or spring break party card websites claiming they are the first and the best, we actually back up what we sell with a money back guarantee. We guarantee the largest spring break tour operator parties OR YOUR MONEY BACK!
Currently, students from these spring break companies and travel partners attend our party schedule on South Padre Island:
www.southpadrespringbreak.com
www.springbreaksouthpadre.com
www.springbreakpartypackages.com
www.thesaidatowers.com
www.studentbreaks.com
www.inertiatours.com
www.ststravel.com 
www.springbreakbeachstage.com
This list speaks for itself and is a testament as to why you should buy our spring break festival wristbands and not consider any cheap alternatives. Only our Company and travel partners have access to Clayton's Beach Bar at night, plus FREE daily entry to Clayton's Spring Break Beach Stage by day.
Our daytime parties are all 100% BYOB saving you money, and we don't force you into some fenced off area like cattle for no reason other than to pretend you have to pay to get in. We use stylish, scan in fabric wristbands like all music fests use – no need to wear a dorky plastic "party" card around all week ruining your look and outfit by way of ugly lanyard.

Our Party Package offers a TRUE VIP separate entrance with cover charge included each night, and we use only the biggest and best spring break clubs and bars on South Padre Island, including Louies Backyard, Clayton's, Tequila Sunsets, and Peninsula.
Our spring break concerts at our parties are FREE and included. To see our past line up of entertainment, go to: www.southpadrespringbreak.com/spring-break-parties
The spring break wristbands also get you a ticket to the hottest side trip on the Island – the Party Yacht Cruise which is a 2 hour " spring break booze cruise " that is BYOB with cups, mixers and ice included. The after party is our wild Fat Tuesday Mardi Gras at Tequila Sunsets.
The Wednesday Day pool party at Sunchase Beachfront Condos only has one way in to this private BYOB party – and that is with our wristband.
Once you purchase our spring break wristband and party package here online, you will be emailed a voucher that you can print out OR simply show the bar code off your cell phone and we can scan it so that you can pick up your wristbands at our office on South Padre Island
Our Party Package includes:
Festival style scan in wristband for admittance to all events – no tickets needed just show your wrist.
 Daily FREE admittance to Clayton's Spring Break Beach Stage – the #1 largest stage on the planet with live DJ sets from 12 noon to 5 pm daily. This stage is BYOB
 Nightly, no cover charge VIP entry to a different nightclub or bar ($10 to $35 value per night)We use Louies Backyard, Tequila Sunsets, Peninsula Beach Resort, and Clayton's Beach Bar. Our nights are proven to be the largest student parties as well
Entry to our famous Wednesday pool party at Sunchase Beachfront Condos that is a private party only our Party Package participants have entry to.
Party Yacht Cruise excursion on one of 4 double decker yachts or catamaran that are BYOB with mixers, cups, & ice included. You can even bring a keg on the cruises, about 2 hours in length. Our cruise sells alone for $35 and is INCLUDED in our party package
 Choose your nights – you get to pick ANY 4 nights you want on our party package. Chances are if you are on South Padre more than that there is one night you won't want to go out anyway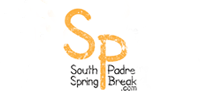 Spring Break South, Texas, USA
© 2017 Spring Break – Spring Break South.
#SOUTHPADRESPRINGBREAK
WHY US?
Our name says it all – we are all about South Padre Spring Break
Based on South Padre Island, book with Locals
Access to the BEST Spring Break Condos and Hotels on SPI
FREE Entry into Louies, Claytons, Tequilas, & more at night
Clayton's Beach Stage is INCLUDED at no extra charge & is BYOB
Our hotel/condo/party packages require just $50/down to book
South Padre Island is BYOB friendly on the beach
Our Condo Pool areas are BYOB – bring your own beverage FREE