Why use South Padre Spring Break.com?
Just a $50 deposit
To reserve a trip
FREE Daily Beach
Stage Access
Included booze cruise
+ Wednesday Pool Party
Office on South Padre
Island during spring break
Book completely
Online with security of
Using a major credit card
WHY US?

Our name says it all – we are all about South Padre Spring Break
Based on South Padre Island, book with Locals
Access to the BEST Spring Break Condos and Hotels on SPI
FREE Entry into Louies, Claytons, Tequilas, & more at night
Clayton's Beach Stage is INCLUDED at no extra charge & is BYOB
Our hotel/condo/party packages require just $50/down to book
South Padre Island is BYOB friendly on the beach
Our Condo Pool areas are BYOB – bring your own beverage FREE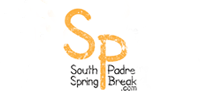 Spring Break South, Texas, USA
© 2017 Spring Break – Spring Break South.
#SOUTHPADRESPRINGBREAK
WHY US?
Our name says it all – we are all about South Padre Spring Break
Based on South Padre Island, book with Locals
Access to the BEST Spring Break Condos and Hotels on SPI
FREE Entry into Louies, Claytons, Tequilas, & more at night
Clayton's Beach Stage is INCLUDED at no extra charge & is BYOB
Our hotel/condo/party packages require just $50/down to book
South Padre Island is BYOB friendly on the beach
Our Condo Pool areas are BYOB – bring your own beverage FREE