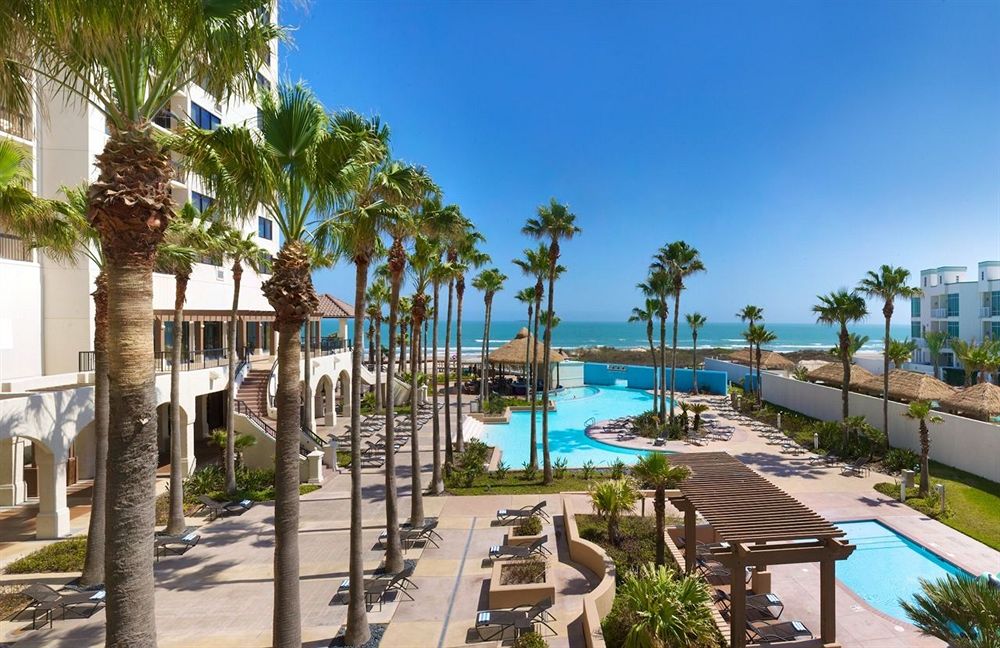 PEARL RESORT * * * +
The Pearl Resort is one of two truly full service beachfront resort hotels on South Padre Island. Our rooms here the Pearl Resort are either 2 standard sized beds OR a king bed with a rollaway. The Pearl hotel is the largest hotel property with 244 rooms on the Island.
The Pearl is arguably a luxury resort on South Padre and features the largest heated swim up bar on SPI, a monster jacuzzi outside overlooking the beach and full restaurant and bar with room service. During college spring break in March, the hotel hooks up a 24 hour a day $2.50 taco bar by the main elevators for late night munchies as well as $15 large pizzas.
Please note, we do have a limited amount of premium 1 bedroom condos here as well with full kitchens please email us if interested at info@southpadrespringbreak.com
Our full student experience package with 4 night hotel stay (if 5 per room) with 2 meals a day per person, FREE daily entrance to Clayton's Spring Break Stage, and our nightly main event club party with VIP entrance + cover charge included each night to a different club, as well as the BYOB booze cruise is $299 per person – no extra fees unless booking after January 15th.
With our spring break tour operation, the prices listed are based on 5 per room which means one person would be on an airbed you should bring with you. Additionally, our Company only guarantees you one of two hotels, either the Pearl Resort or Hilton Garden Inn at this price. There is a $75 per person surcharge if you and your group require that you pick the hotel when you book, otherwise you find out at arrival.
The Pearl Resort has an in-house gift shop & convenience store, business center, FREE WIFI on premise for all rooms and condos as well as adjacent full service SPA at the Sapphire Towers. Poolside, enjoy the heated swim up bar, or the stone oven pizza service with $10 personal pizzas during the day. At night, the hotel bar features Margaritas on special for all students if you would like to pregame. As we have over 100 rooms plus condos at this property, this is our largest block of students at one property. Check www.tripadvisor.com for yourself, and you will find this is a luxury hotel on south padre island.
As a reminder again, rooms are "run of the house" with either 2 double beds, or a King Bed with a rollaway. (hotel chooses not us nor you, sorry). All rooms have a view of ocean or pool/ocean
Reasons why the Pearl Hotel Rocks:
Our largest block of student rooms – the Pearl is packed with students
Arguably South Padre Island's only luxury full service resort
Full service resort means onsite restaurant, bar, room service, swim up heated pool bar, jacuzzi outside, SPA adjacent + more
Largest hotel on South Padre Island
Taco Bar with $2.50 big tacos after bar is a great deal for late night munchies
Did we mention the heated swim up pool bar?
100 yards to Peninsula Resort home to our infamous Wednesday Night Infinity @ the Pool Party
Favorite property hands down for our sororities with impeccable taste
Solid security means access to this luxury property is only available to registered guests – though there are over 500 at time staying here certain weeks of South Padre Spring Break with us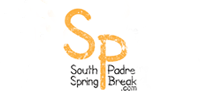 South Padre Island, Texas, USA
© 2017 Spring Break – South Padre Island Spring Break.
#SOUTHPADRESPRINGBREAK
WHY US?
Our name says it all – we are all about South Padre Spring Break
Based on South Padre Island, book with Locals
Access to the BEST Spring Break Condos and Hotels on SPI
FREE Entry into Louies, Claytons, Tequilas, & more at night
Clayton's Beach Stage is INCLUDED at no extra charge & is BYOB
Our hotel/condo/party packages require just $50/down to book
South Padre Island is BYOB friendly on the beach
Our Condo Pool areas are BYOB – bring your own beverage FREE